Learn about your "Working Genius" at our April Member Luncheon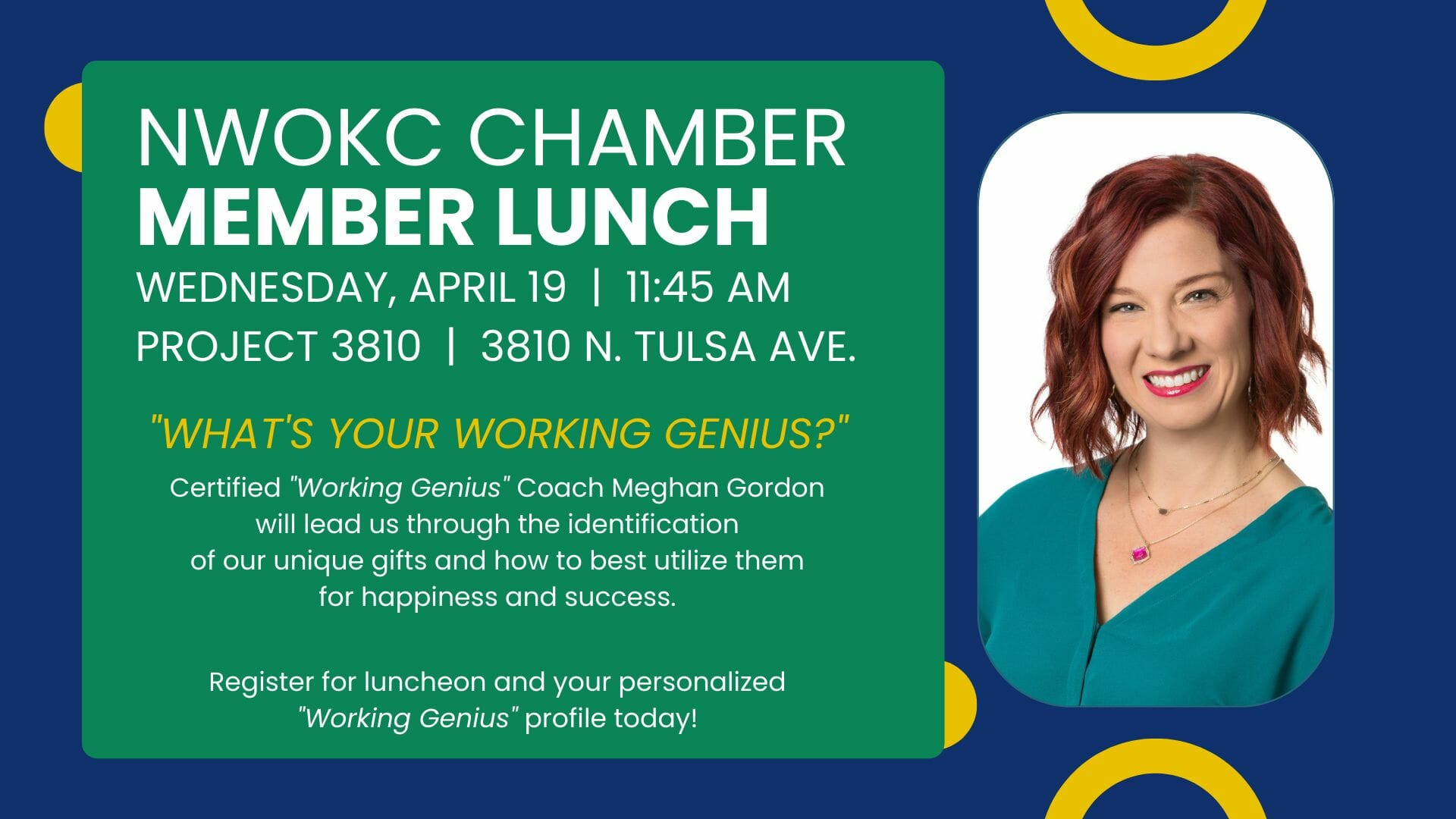 Patrick Lencioni, author of "The Five Dysfunctions of a Team" and other bestselling leadership and business management books, created the Working Genius model to help teams understand their natural talents and how to leverage them for greater success.
"The Working Genius model is a simple yet powerful tool that can transform the way teams work together.  By identifying each team members natural talents and understanding how to use them effectively, teams can achieve more and enjoy their work more fully," Lencioni explained.
You may know Meghan Dunn Gordon as the owner of Velocity Dance Center in Oklahoma City for the past 16 years, or as a Chamber Ambassador who knows how to maximize impact through technology. On Wednesday Meghan will share another aspect of her knowledge and experience as a facilitator of the Working Genius model.
Meghan trained directly with Lencioni and other creators of the Working Genius model as part of the second facilitator trainign group. She has worked with over 25 teams across the US and Canada, helping them find more joy in their work and understand one another better.
Not only do NWOKC Chamber members have the opportunity to learn about the Working Genius Model at the Chamber's April Member Lunch, they can also take the assessment prior to the lunch to receive their results for greater personal understanding as Meghan explains the model.
Northwest Oklahoma City Chamber Members Lunch
  Wednesday, April 19, 2023     11:45 AM - 1:00 PM 
  Project 3810 Meeting Space, 3810 N. Tulsa Ave. 
  Lunch Registration $20     Take the Working Genius Assessment $20
  REGISTER HERE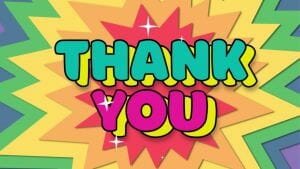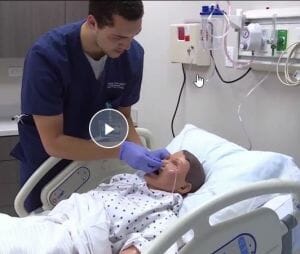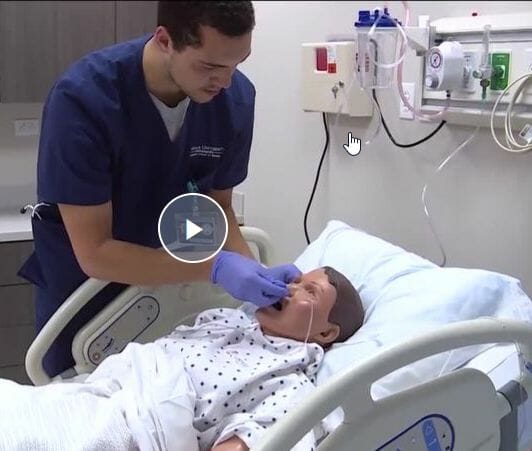 There's a big need for nurses in Oklahoma.
The state is facing a nursing shortage that has gotten worse during the pandemic. The Bureau of Labor Statistics predicts that the United States needs 190,000 new nurses a year to meet the demand.
One university has a program to get qualified nurses to work faster.