GET INVOLVED WITH HELPING OUR COMMUNITY THIS HOLIDAY SEASON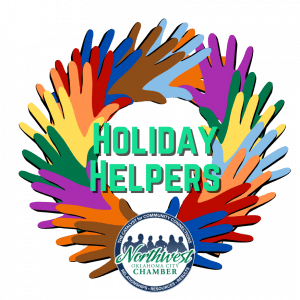 We know so many businesses and families are involved with helping in our community in different ways. Here are some of the opportunities looking for your assistance.
We'd love to see and hear about ways you and your business are giving back!  Please send us a few photos and information/ story about things you are doing to INFO@nwokc.com
Putnam City Schools Foundation - CARE SHARE Christmas Giving
Help make a Putnam City student's holiday season magical by being an Adopter for CareShare!
Register NOW and indicate how many students you want to "adopt". The CareShare Coordinator will connect you with a student's holiday wish list ASAP.
How it works:
We ask for a $75.00 spending limit per child on your list.
Gifts may include toys, clothing, and personal items.
Only new clothing or toys.  Remove all price tags.  Do not wrap gifts.
Deliver the Gifts to the designated school Dec. 4-6
Share and sign up today! REGISTER HERE 
Bethany Children's Health Center - "JOY OF CHRISTMAS" 
Your support helps to spread the Joy of Christmas to patients at Bethany Children's Health Center.  You can select from their wishlists for Basic Needs, Adapted Recreation & Fine Arts, or Therapy & Education, or you can simply give a gift of $100 to support a specific wish list for a child away from home this Christmas.
Operation Christmas Train Set Foundation - CHRISTMAS FOR KIDS
Please bring the listed items to any of these NWOKC Chamber Member businesses through December 8
Here's a List of the New Toys and Personal Care Items needed
Personal Care Items Needed for Youth and Children: 
New toothbrushes and tooth paste
New male/female razors and shaving cream
New shampoo and body wash
New male/female deodorant
New mouthwash and dental floss
Toys & Treats
New stuffed animals

New colored pencils and markers for kids

New Barbie dolls and girl toys

New boy toys and remote toys

New basket balls/soccer balls/footballs

New coloring books and crayons

New board games and puzzles

New hotwheels and matchbox cars

New individual wrapped snacks and candy

New hot cocoa and hot cider packets

New AA batteries and AAA batteries
Other Needed things: 
New winter coats, gloves, hats & scarves
New 17" backpacks (durable!)
New throw blankets and baby blankets
New notebook paper and 2 pocket folders
Operational Needs:
New large Christmas tote/gift bags
New/sturdy packing boxes
New packing tape
New sharpie markers and highlighters
Bethany Public Schools Foundation - IMPACT AUCTION  - Nov. 7 
Participate in their online auction, which raises for for the "Grants-for-Kids Program" which provides Bethany teachers with grants for the development and implementation of innovative teaching projects.
King's Gate Christian School: KINGDOM BUILDERS GALA - Nov. 10
Tickets are $40 each to attend in person at All Souls Episcopal Church
Guest will enjoy sweet & savory charcuterie by Boards by Kelly  as well as beautiful choral music.
Those not attending can also join in the online bidding in the Gala Auction, raising funds for curriculum, special enrichment programs, library books, playground equipment, classroom technology, teacher resources, furniture updates, tuition assistance, and FUTURE GROWTH.
REGISTER AND MORE INFO